Website Design & Development
Mapstechhub provides a best service Website Design And Development of Business. It's so important today to maintain your online presence to attract clients and get more sales. Whole world is stuck on internet enjoying the benefits of internet. Reaching your targeted users is become much easier just by been clicks away. However to give best of your services and to keep your users engaged it's very important to first have a website.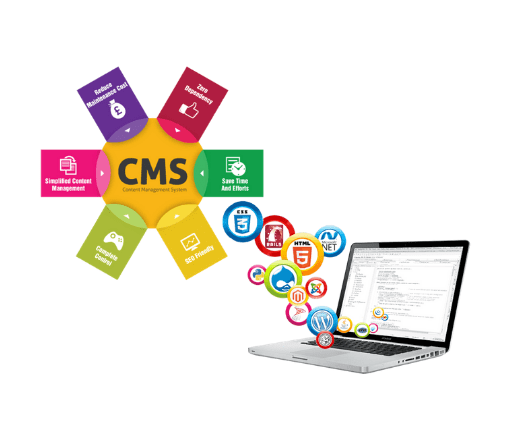 It's very essential to let your products and services you offer first be seen by the people and build confidence in you and your company's offerings. Now every business has different website structure, different designs based on products and services they offer. The whole website development process is just to make the user experience simple, faster, secure and easier.
Web development is a broad term as it involves task to develop a website and hosting it all over via intranet or internet. The process itself involves designing, developing, security configuration, content of pages and the server configuration (Hosting). Certain coding that is required for clients, certain for servers and the technology to back up the whole process.
Mapstechhub are here to build your dream website exactly as per requirements given by you and adding our expertise. Our clients never have to worry about any maintenance or security of the website. We make sure that the website is up and working smoothly with good user experience. We also additionally provide customize themes for websites as per your requirements. We already give our clients SEO friendly website and mobile friendly website, so our clients need not worry about doing extra activities to reach target audience.
Our web developer does it with smart design; graphics. ADVANCED CSS JS INTEGRATION We incorporate advanced CSS JS Integration so as to bring uniqueness, animations, and transitions and improve the Website visibility.
Mapstechhub Pune welcomes all Reader
Looking web designing development and web hosting Company? At Mapstechhub you will find dedicated support for all web needs across your online business growth. Generally you should ask these questions before getting confirm your web designing services. They will help you establish a right company not solely in project style and support however additionally cost accounting too.
Exactly what technology the Mapstechhub is going work? Digital marketing Service provider , website design and Development , Android Application Development, IT coaching Institute (Python Training in Wakad Pune, AWS Classes in Wakad Pune, MSBI Training Institute in Wakad Pune, selenium testing classes in pune, manual testing classes in pune etc, best software testing classes in pune.)